Releasing Positive Energies for Change & Growth
| | |
| --- | --- |
| Posted on January 10, 2015 at 3:43 PM | |
NATURAL HYPNOSIS: "Which You, Which World?'   

How to Free Yourself from Limitations
© Dream Awareness network August, 2014  

There is one statement, along with a few others, that Seth constantly stresses in the Seth material: 
  THE PRESENT IS THE POINT OF POWER.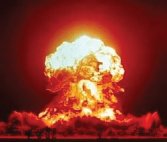 In practical terms, this is one of the most important sentences uttered by Seth. The thoughts we think, the emotions we feel, the intentions we form, the beliefs we accept or change, the expectations we have, and the choices we make every present moment will determine what life experiences we will encounter in the "future". Those experiences are activated at that moment, in that present. We do have the power to a large degree, to create the kind of reality we want to materialize or manifest. That reality arises out of every present moment based on our conscious decisions and actions. It is the very process of this manifestation and materialization that the so called, age old, "Law of Attraction" attempts to describe.

Sometimes slogans like "matching the vibrational frequencies" are used as a way of simplifying an explanation of this process. This arises out of the fact that all thought and emotion does propagate from their source as a wave, to use a physics term. In that context, every wave has a vibrational frequency, amplitude, and a speed of propagation. All waves then have an associated energy. Just as light travels from a point source as an electromagnetic wave of energy, Seth contended, and modern research by some scientists has confirmed, that thought energy does the same. Nikalo Tesla, a past great scientist, is quoted as saying:  

"If you want to find the secrets of the universe, think in terms of energy, frequency, and vibration."   
Radio, TV, Wi-Fi, and cell phone signals carry communications in a similar manner. If you want to understand the signal that is traveling in your direction, you must have a receiver that can tune in, or match the vibrational frequency of the signal you wish to receive, and then transform that signal into sound waves. The transformation is done via the device you are using. Your ear receives the sound waves and then it is converted into electrical impulses by your body that travels to the brain – and eureka – we have magic!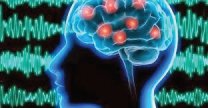 We can be grateful that we have such a variety of incoming electromagnetic signals to choose from among all those that are being broadcast. We have the power to choose what we listen to, watch and accept into our minds. The information and communication signals we accept are filtered through our conscious minds and beliefs and then allowed to be stored in our unconscious or subconscious minds. We are constantly accepting either new data or reinforcing old data previously accepted. This is all a part of the process of natural hypnosis.

"Since your conscious beliefs determine those unconscious functions that bring about your personal experience, your first step is to enlarge those beliefs.

Within your own subjective reality are traces of all those roads not taken and all those abilities not used. You may think of yourself as primarily a parent, or mainly in terms of your job or profession. As much as possible for now, for this exercise, forget the normal familiar light in which you see yourself, and consider your entire identity as you do the following exercise." There will be a form on another post to provide you a copy to use for this exercise.

See Post :  Exercise for Which You, Which World? -  Form".

1.       Write down all of your known physical abilities, no matter how trivial you think they may be, and whether or not they have been fully developed.
2.       Likewise, write down all of your known mental abilities, no matter how trivial you think they are, even if they have not been fully developed.

3.       Write down all of the inclinations you have had toward particular activities, even those you have only remotely considered along with those that have come vividly to your mind.

"The lists you have written down represent the varied probable characteristics from which you have chosen to activate your particular main interest. Out of all these attributes, you have chosen what you now consider to be your hard-bed reality.

To follow any of these directions, can enrich your existence and experience that you know, and in turn open up other probabilities that now escape you. The main image of yourself that you have held has, to a large extent, also closed your mind to these other probable interests and identifications.

If you think in terms of a multidimensional self, then you will realize that you have many more avenues open to expression and fulfillment than you have been using. These probable achievements will lie latent unless you consciously decide to bring them into being.

Whatever talents you sense you have can be developed only if you determine to do so. The simple act ofdecision will then activate the unconscious mechanisms. You as a personality, regardless of your health, wealth or circumstances, have a rich variety of probable experience from which to choose.

Consciously you must realize this and seize the direction for your own life. Even if you say "I will go along with all life offers", you are making a conscious decision. If you say, "I am powerless to direct my life", you are also making a deliberate choice – and in that case a limiting one.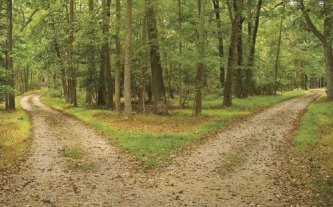 The path of experience is nowhere settled. There is no one road that does not have avenues to another. There are deep veins of probable actions ever available to you at any given time. Your imagination can be of great value, allowing you to open yourself to such courses; you can then use it to help you bring these into being.
If you are poor, you chose that reality from many probable ones that did not involve poverty – and that are still open. If you chose illness, again, there is a probable reality ready for initiation in which you choose health. If you are lonely there are probable friends you refused to meet in the past, but who are readily available.

In your mind, then, see those probable abilities or events taking place. As you do, the intensity of your desire brings them into your experience.  There are no boundaries set about the self. There are literally many other probable "yous". You can draw upon their abilities, as in their own way they call upon your own, for you are all intimately connected.

You must realize that you are indeed a probable you. Your experience is the result of beliefs. Your neuronal structure necessitates a certain focus, so that other experiences counter to your conscious assumptions, remain probable or latent.
Alter the beliefs and any probable self can, within certain limitations, be actualized.

But do realize, when you try to change your convictions in order to change your experience, you also have to first stop the momentum that you have already built up. You are changing the messages while the body is used to reacting smoothly, unquestionably, to a certain set of beliefs, due to the natural hypnosis that was put in place by the conscious mind surrounding those past beliefs.

There is a steady even flow in which conscious activity through the neurological structure brings about events.  When you alter these conscious beliefs through effort, then a period of time is necessary while the structure learns to adjust to the new preferred situation. If beliefs are changed overnight, comparatively less time is required.

 THE PRESENTIS THE POINT OF POWER.

In a manner of speaking, each belief can be seen as a powerful station, pulling, or
attracting
to it, from fields of probabilities, only those signals to which it is attuned, and blocking out all others." 
Another way of saying this is that the Law of Attraction works when the vibrational frequency of that which you desire, matches the vibrational frequency of your beliefs and any limiting beliefs have been tuned out. Some express this condition as being in "alignment". 
You must remember:

Your present beliefs govern the actualization of events.

Creativity and experience are being formed moment by moment by each individual. You must understand that your present is the point at which flesh and matter meet with the spirit. Therefore, the present is your point of power in your current lifetime, as you think of it. It is from that moment in the present which you choose – "Which You and Which World?".

 If you assign greater force to the past, then you will feel ineffective and deny yourself your own energy.
·         To close this exercise, "sit with your eyes wide open, looking about you, and realize that this moment represents the point of your power, through which you can affect both past and future events. The present seen before you, with its intimate physical experience, is the result of action in other such presents. Do not be intimidated therefore by the past or the future. There is no need at all for undesirable aspects of contemporary reality to be projected into the future, unless you use the power of the present to do so."

Know also that there is a constant interaction in this multidimensional point of power, so that in your terms, one incarnated self draws from all of the others what abilities it wants, according to its own specific localized beliefs."
Ideas, information and steps for the exercise were taken from:
The Nature of Personal Reality by Jane Robert, Sessions 655-657.
Dream Awareness Network - Aug. 22, 2014
Categories: Beliefs, the Foundations of Your Personal Reality., Creating New Skills and Abilities, Natural Hypnosis
/